06/16/2019 |

New York's Bed Bugs, By the Numbers [INFOGRAPHIC]

View Previous Post | View Newer Post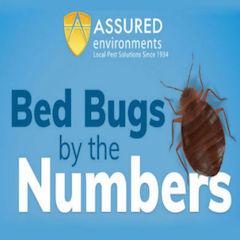 Unfortunately, you're probably already well-aware of the fact that New York has a bit of a bed bug problem. Have you ever wondered, even out of morbid curiosity, just HOW bad that problem is? We have! As you might imagine, we tend to think about bed bugs a lot. But despite our expertise at finding and killing bed bugs, we realized we didn't have much hard data on just how many of the bloodsuckers are infesting our city. We decided to change that, so we did a little research.
Now, we're sharing that research with you. These are the bed bug numbers all New Yorkers should know. We found out which burrows are most infested, how infested they are, how infested New York is relative to other cities, and even how far bed bugs can come to find you and how much blood they'll drink. If you ever wanted to know exactly what's going on with bed bugs, then here's the infographic for you. This is "New York's Bed Bugs by the Number:"
 
Sources: