Posts with the tag: "bed bug problems"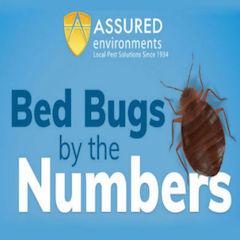 This infographic lays out the bed bug information every New Yorker should know... by the numbers!
Everyone's heard the urban legends; now read the truth! These are some of the worst pest infestations New York City has ever seen.
There's a lot to know about bed bugs - but did you know that their bites contain an anesthetic? Learn more about this and seven other interesting bed bug facts, courtesy of Assured Environments.