Posts with the tag: "bed bug problems"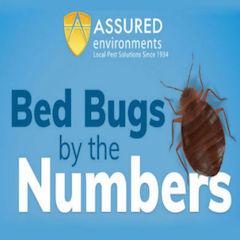 This infographic lays out the bed bug information every New Yorker should know... by the numbers!
Bed bugs aren't just a problem for homes, hotels, and restaurants. They can also be a surprisingly serious issue for office buildings. Here's how to prevent bed bugs in your business.
There's a lot to know about bed bugs - but did you know that their bites contain an anesthetic? Learn more about this and seven other interesting and weird bed bug facts.