Posts with the tag: "bed bugs"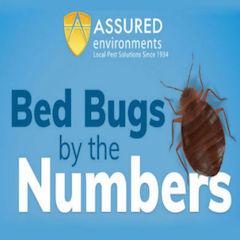 This infographic lays out the bed bug information every New Yorker should know... by the numbers!
Bed bugs aren't just a problem for homes, hotels, and restaurants. They can also be a surprisingly serious issue for office buildings. Here's how to prevent bed bugs in your business.
To a daycare center, reputation is essential. No one's going to send their kids to a daycare they've heard sketchy things about. One of the fastest ways to permanently damage your reputation is to have a pest scare. Anybody would think twice about sending their kids to stay with a bunch of…