Posts with the tag: "bed bugs"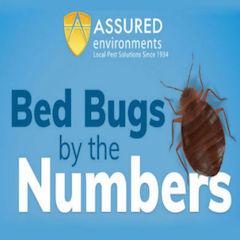 This infographic lays out the bed bug information every New Yorker should know... by the numbers!
Bed bugs leave a trail of panic and anxiety wherever they go. But what about their often-confused doppelganger the carpet beetle? Carpet beetles are one of several bugs that look like bed bugs - they're roughly the same size, have similar habits and can even cause welts. If you've found tiny…
There's a lot to know about bed bugs - but did you know that their bites contain an anesthetic? Learn more about this and seven other interesting bed bug facts, courtesy of Assured Environments.