Posts with the tag: "bird control"
What happens when a pest control company finds 700 pounds of acorns? You learn some valuable pest control lessons.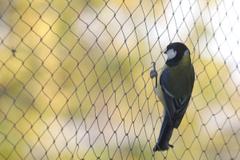 Learn everything you need to know about bird netting, including why it's helpful, what birds it prevents, and how you can get it installed.
Find everything you've ever wanted to know about commercial bird control in one place. What it is, how it works, and more.