Posts with the tag: "commercial pest management"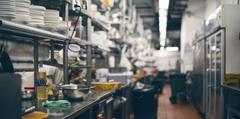 Keep the food in your restaurant compliant and safe from troubling pantry pests with these useful tips.
Learn about how to keep pests out of your industrial plant or facility with these tips.
Keep your retail store safe from pests with these expert exclusion tips from the pros.