Posts with the tag: "expert pest extermination"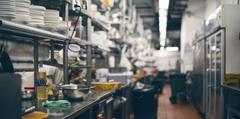 Keep the food in your restaurant compliant and safe from troubling pantry pests with these useful tips.
Keeping a hotel pest free is a challenging proposition, but you can do it. Here's what you need to know and do to keep your hotel a pest-free zone, permanently.
Preventative measures are the best way to keep pests out of your commercial property. This spring pest control checklist makes keeping them away easy.