Posts with the tag: "pest control"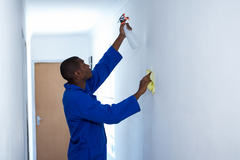 Keep the property you manage safe with these pest prevention and sanitation tips from Assured Environments.
Find everything you've ever wanted to know about commercial bird control in one place. What it is, how it works, and more.
If you manage a dormitory or other student housing building, you're always on the lookout for pest prevention tips. Find our best ones here.