Posts with the tag: "pest management"
Learn about the five biggest things to avoid when it comes to commercial pest control with this Assured Environments blog.
The differences between commercial pest control and residential are significant - let the experts at Assured Environments tell you all about them.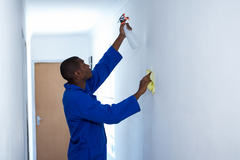 Keep the property you manage safe with these pest prevention and sanitation tips from Assured Environments.