Posts with the tag: "pest management"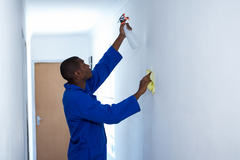 Keep the property you manage safe with these pest prevention and sanitation tips from Assured Environments.
If you manage a dormitory or other student housing building, you're always on the lookout for pest prevention tips. Find our best ones here.
Pigeons are all over in New York… but that doesn't mean they have to be all over your business. Here's what you should know about pest pigeons, including how to keep them away.