Posts with the tag: "professionals"
Learn about the five biggest things to avoid when it comes to commercial pest control with this Assured Environments blog.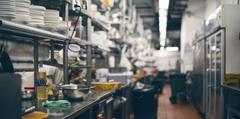 Keep the food in your restaurant compliant and safe from troubling pantry pests with these useful tips.
Learn about the latest and greatest modern pest management trends like IPM from the experts at Assured Environments.