Posts with the tag: "professionals"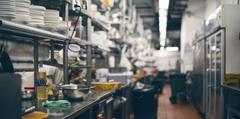 Keep the food in your restaurant compliant and safe from troubling pantry pests with these useful tips.
Learn about the latest and greatest modern pest management trends like IPM from the experts at Assured Environments.
Integrated pest management is a practice that goes beyond classic pest control. Learn more with help from Assured Environments.