Posts with the tag: "property management"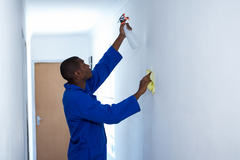 Keep the property you manage safe with these pest prevention and sanitation tips from Assured Environments.
Historic buildings have characteristics that make them particularly sensitive to potential pest problems. Help protect your historic building by following each of these simple tips.
Effective landscape management can make all the difference for any property manager looking to keep pests away from their building.