Posts with the tag: "property manager tips"
Learn about the five biggest things to avoid when it comes to commercial pest control with this Assured Environments blog.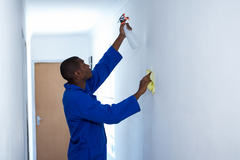 Keep the property you manage safe with these pest prevention and sanitation tips from Assured Environments.
Effective landscape management can make all the difference for any property manager looking to keep pests away from their building.