Posts with the tag: "bug facts"
Learn about the latest trends in commercial pest prevention so you can make sure you're keeping your business pest-free permanently.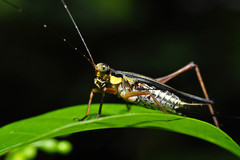 When you hear crickets outside your window every night, it's easy to forget how weird and kinda awesome they are. Here are 10 of the wildest true facts about them.